[removed] [removed]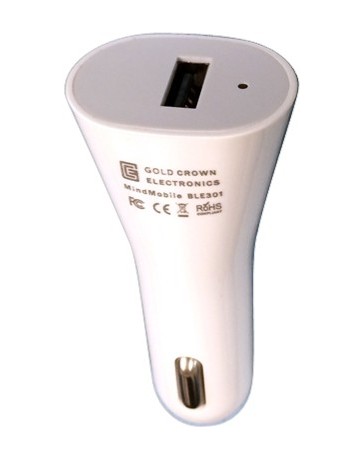 View larger
MindMobile
New
Mind

Mobile  3-in-1 Bluetooth ® Smart
Phone Reminder  + Car Finder + Car Charger
     
 
1. Phone Reminder:
Every time you enter your car and start the engine,   MindMobile will search for the paired phone(s).  If it does not detect your phone in the vehicle, it will play a reminder ringtone and turn on its Red LED.
2. Car Finder:
After the car is parked and the engine turned off,  MindMobile automatically sends a message to the paired Smartphone to mark the parking location.
To find the parked car, simply tap "Location" in the MindMobile app to bring up the map with the marked location.
3. Car Charger:

Provide a USB port capable of 5VDC, 1.2A to charge your mobile devices.
Other Features

:
*  The MindMobile device's firmware can be updated wirelessly over the Bluetooth connection.  Ability to update to the most current firmware will minimize tech support cost.
*  Continuing app update and support when your Smartphone's operating system is updated.
*  Uses Bluetooth Low Energy to consume minimal power from the vehicle and mobile phone.
*  Date & Time stamped on parking location.  This is especially useful at parking meters or pay-by-time parking.
Click 

here

  to downoad Quick Start Guide
MM QSG_E41A
Quick Star Guide for iPhone and Android Phone