[removed] [removed]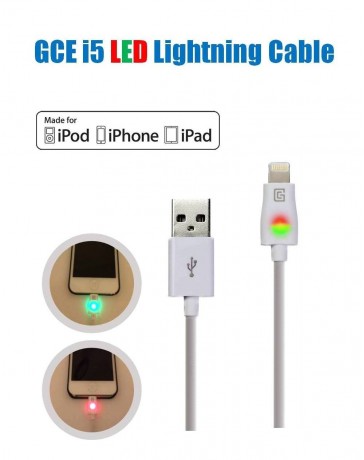 View larger
GCE i5 LED Lightning Cable
New
Apple MFi Certified, Lightning to USB Cable, Built-in LED in Lightning connector, Charge & Sync cable, Made for iPhone 6S, 6S Plus, iPhone 6, 6 Plus, iPhone 5, 5S, 5C, iPad Air 2,  iPad Air, iPad mini, iPod touch (5th generation), iPod nano (7th generation).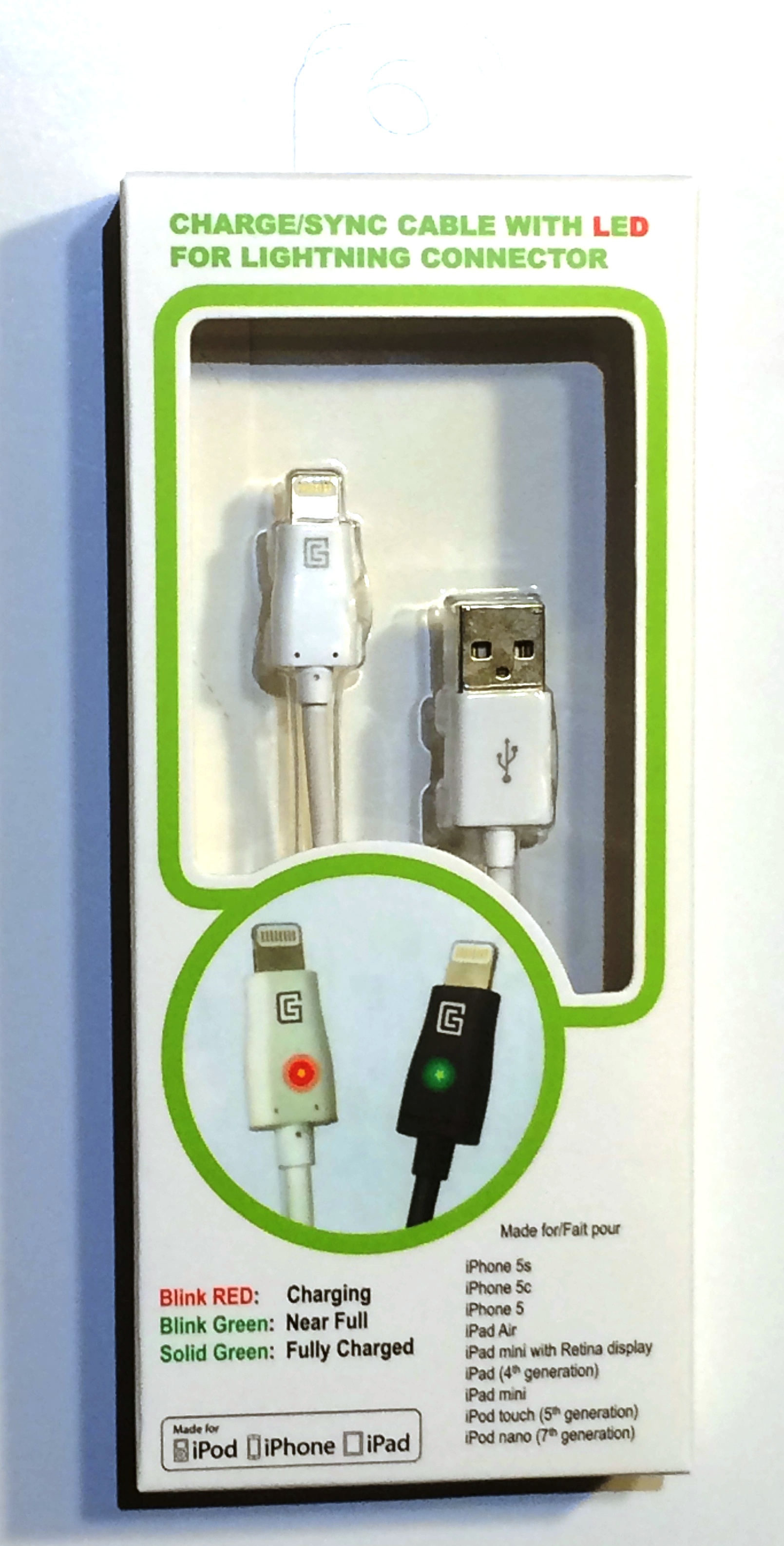 . Charge and Sync as standard Lightning to USB cable.
. 
. See the charging status from a distance and in the dark with LED color:
   * Blink Red:  Charging.
   * Blink Green: Near Full.
   * Solid Green: Fully Charged.
. 
. Apple MFi certified, Charge/Sync cable with LED in lightning connector. 100% Compatible with iOS 8, no warning message.
. 
. Made for:  iPhone 6 Plus, iPhone 6, iPhone 5S, iPhone 5C, iPhone 5, iPad Air, iPad mini with Retina display, iPad (4th generation), iPad mini, iPod touch (5th generation), iPod nano (7th generation)